The #1 amenity for all aquatic lovers.
The SUITMATE® Swimsuit Water Extractor removes 95% of water from a wet suit in just 8 seconds.
Safe Space is now the official distributor of SUITMATE in England, Scotland and Wales.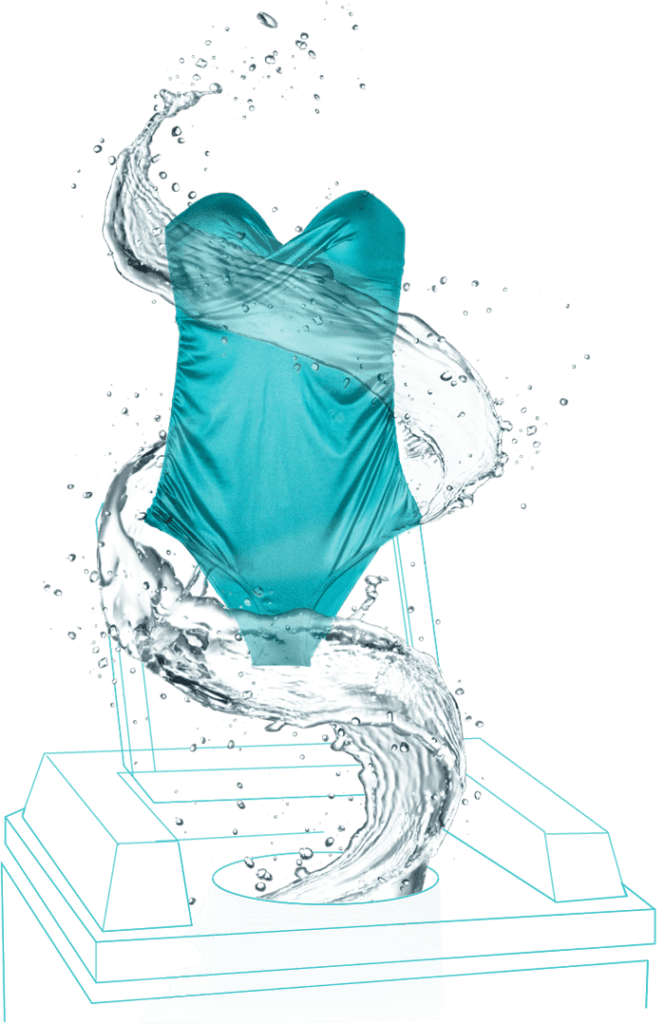 Offer the pinnacle of aquatic amenities with the SUITMATE Swimsuit Water Extractor.
Nearly 40 years ago, the revolutionary SUITMATE Swimsuit Water Extractor was introduced, designed to efficiently remove 95 percent of water from wet swimsuits in just eight seconds.
Today, the SUITMATE unit serves a diverse range of aquatic facilities, from high-end spas and hotels, to fitness clubs and public pools. Constructed from 304-series, medical-grade stainless steel, the unit is durable and performs well in high moisture environments. Each unit is manufactured in the USA by Extractor Corporation and includes a high-speed spin process with manual self-start and stop features, allowing for safe operation without heat.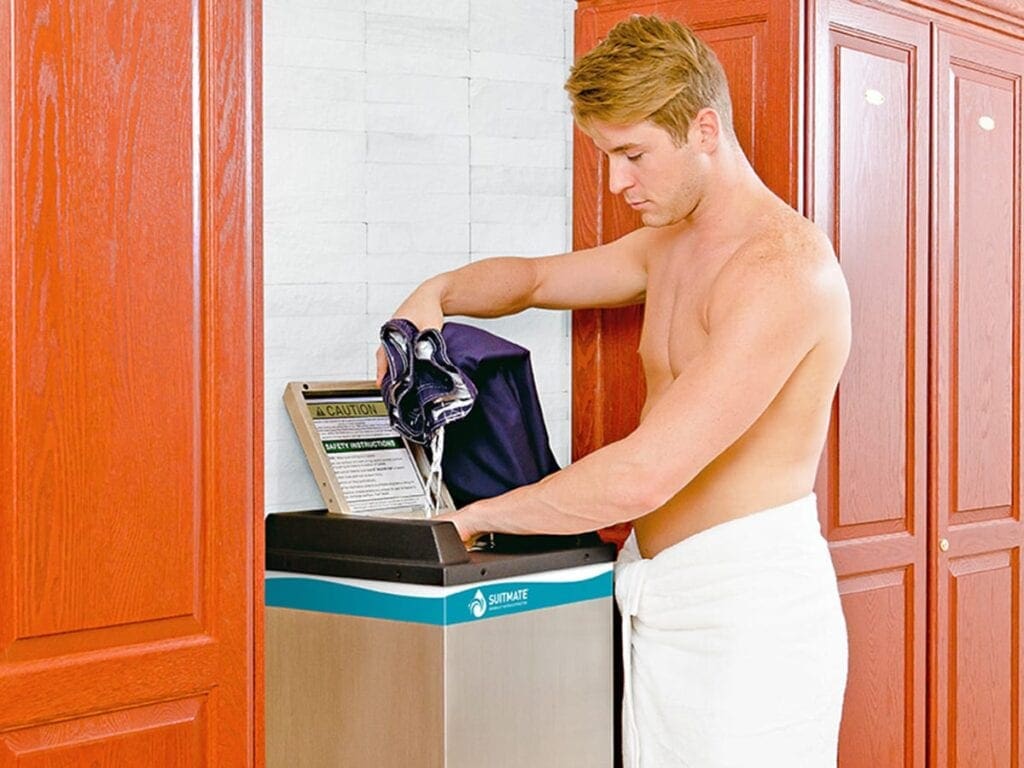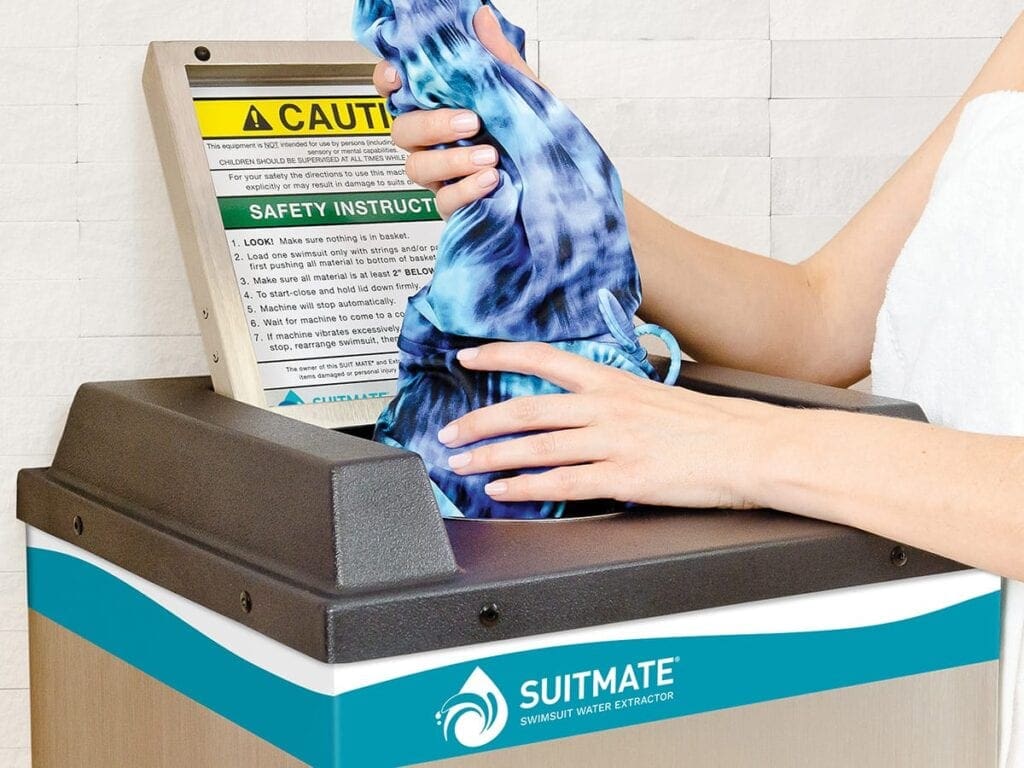 Built upon the pillars of quality, integrity and customer service
Since inception, SUITMATE has remained dedicated to exceeding customer expectations. Every order is handled by experienced staff committed to understanding the specific needs of your unique facility. The product is backed throughout the entire lifecycle, including support with installation and parts and service.
By delivering a high-quality product coupled with a strong commitment to service integrity, SUITMATE Swimsuit Water Extractor is positioned as the pinnacle of aquatic amenities.
SUITMATE® Swimsuit Water Extractor keeps facilities safe and clean
Your clients want a safe and simplified departure from your facility. You want an easy-to-maintain facility appointed with modern amenities. The SUITMATE Swimsuit Water Extractor satisfies both desires by getting guests safely on their way while keeping facilities clean.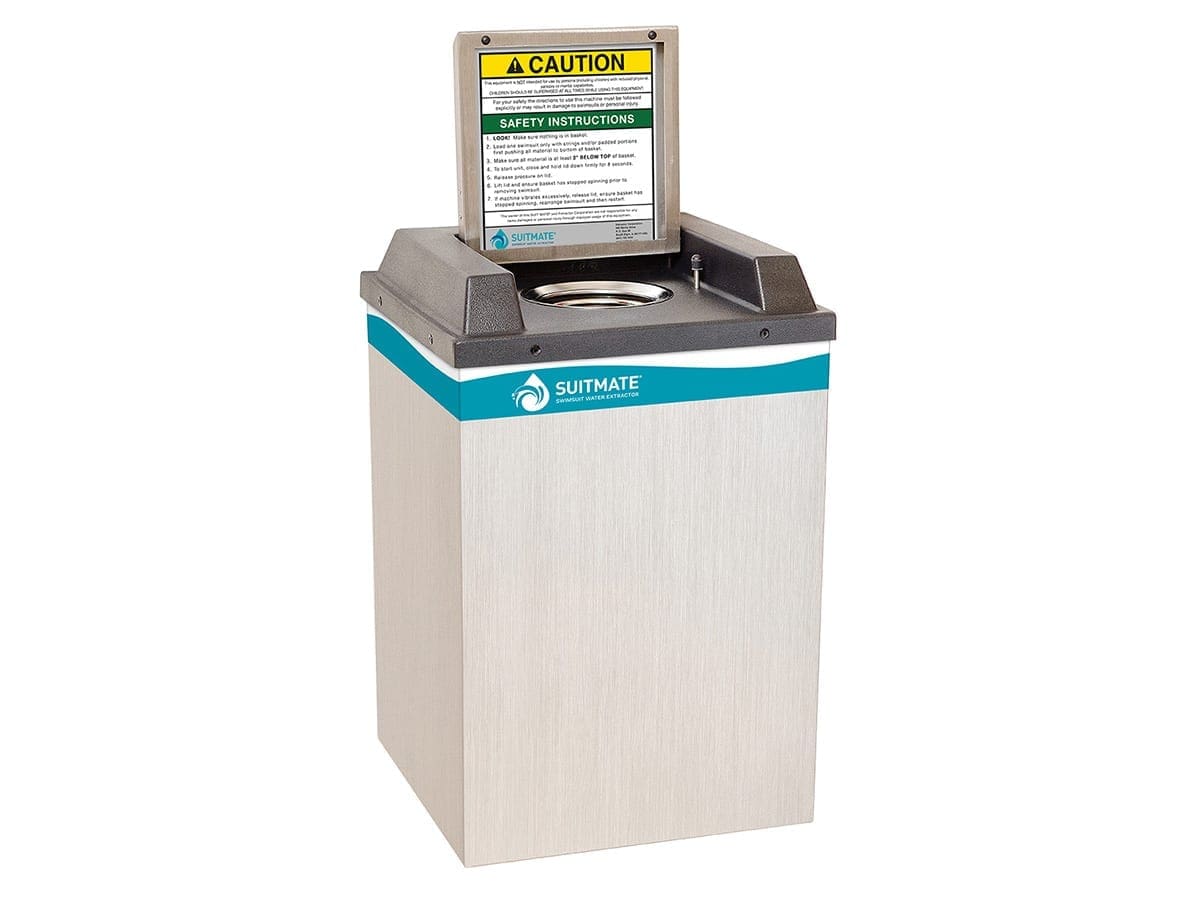 BENEFITS
Manufactured in the USA
Removes 95% of water from a wet suit in just 8 seconds
Reduces slip hazards
An amenity that sets you apart from other facilities
Easy installation
Supported by a dedicated technical team
And with a customer service team dedicated to your needs, your SUITMATE unit is as simple to maintain as it is to use.
FEATURES
304-series, medical-grade stainless steel designed to withstand high-moisture environments better than other material alternatives
Manual self-start and stop via hand pressure on the lid
Built-in residual current device (RCD)
Operates safely without heat
CE safety certification
For a swimsuit water extractor built to last…trust the leader!
To make an enquiry, please complete the form below and we'll be in touch to discuss your requirements.